Equipment trailers are some of the most versatile and most commonly used trailers. With varying styles, such as deckover trailers and fender style trailers, tilt deck trailers and ramp style trailers, the varieties and configuration possibilities are endless! Here at Fayette Trailers, we are proud to offer 3 leading brands of equipment trailers, Diamond C, FoxTrail and PJ Trailers. Every brand we offer is carefully selected, with consideration given to structural quality, features, value, finish quality and customer support. We are proud to offer these brands here at Fayette Trailers and we would love to show you why so many customers have become loyal to our company and our brands. With almost 20 years of experience, and 3 full-service locations across Pennsylvania, the decision to make Fayette Trailers your dealer of choice is not something you will regret!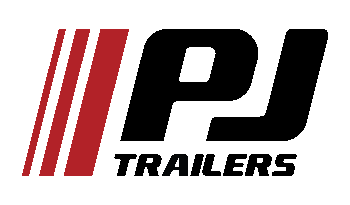 PJ builds one of the most diverse line-ups of equipment trailers available today! With a broad range of GVWR and lengths and widths, PJ has a model that is sure to fit your needs. Built only with premium components, like Dexter axles, Bulldog couplers and jacks, radial tires, LED lighting and much more, these trailers are built to offer reliable service, year after year. With exciting features like Monster ramps, drive over fenders, hydraulic jacks and much more, your imagination is the limit when it comes to building the perfect PJ equipment trailer!

Engineered to take a commercial user beating, the Diamond C line-up of equipment trailers, tilt trailers, deckover construction trailers and skid steer trailers are ideal for your heavy duty jobs that demand superior strength and durability. With a heavy focus on I-beam construction, and new exciting Engineered Beam technology on the larger GVWR equipment trailers, Diamond C continues to innovate and design trailers to the highest level of quality.
Equipment TRAILER

FEATURED VIDEO